The Optical Shop for Kids
Contacting or Visiting the Shop
There are two optical shop locations: one in our Virginia Beach office and the second in our Chesapeake office. The optical shops are open from 9:00-12:30 and 1:30-4:30 Monday-Friday and patients may walk in without an appointment to pick-up glasses until 4:00pm. Please call us at 757-461-0050 extension 4 to schedule an appointment to try on our wide selection of glasses, place orders for glasses, or for any repairs.

You can reach the optical staff directly by emailing Optical@VirginiaPediatricEye.com or by calling (757) 461-0050 and selecting option 4.
Patients are welcome to speak to one of our opticians to order or re-order contact lenses. If you have a current prescription, you can also place a contact lens order online.
We offer the largest selection of children's glasses frames in the Hampton Roads area.  The Optical Shop for Kids carries a wide variety of stylish eyewear for babies, toddlers, kids and teens.  Our brands include
Our large selection of prescription sports goggles is especially popular with young athletes.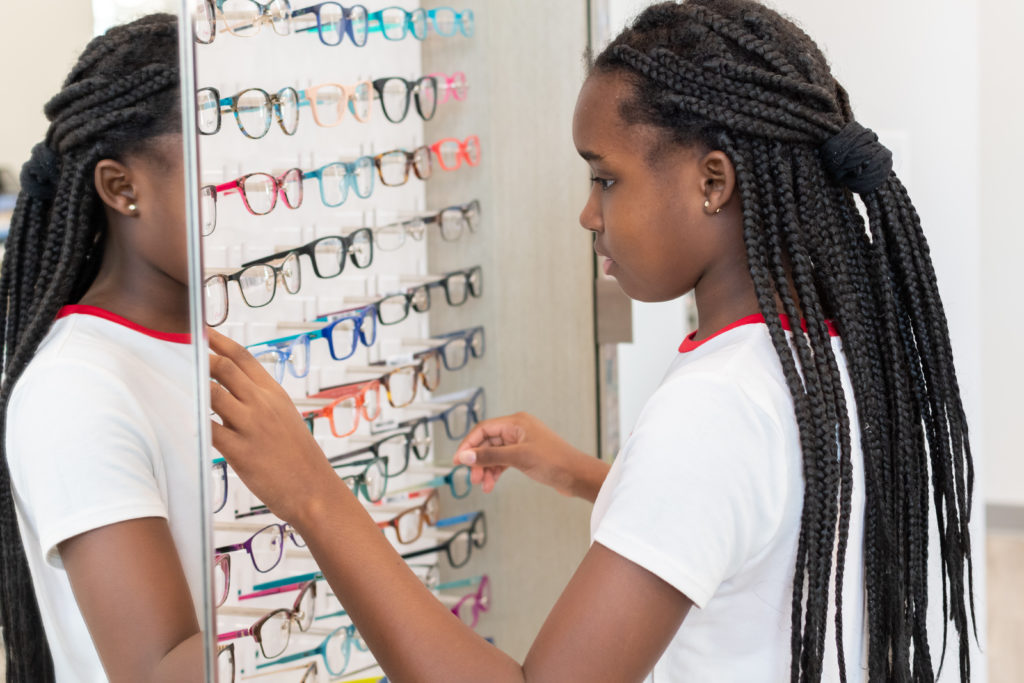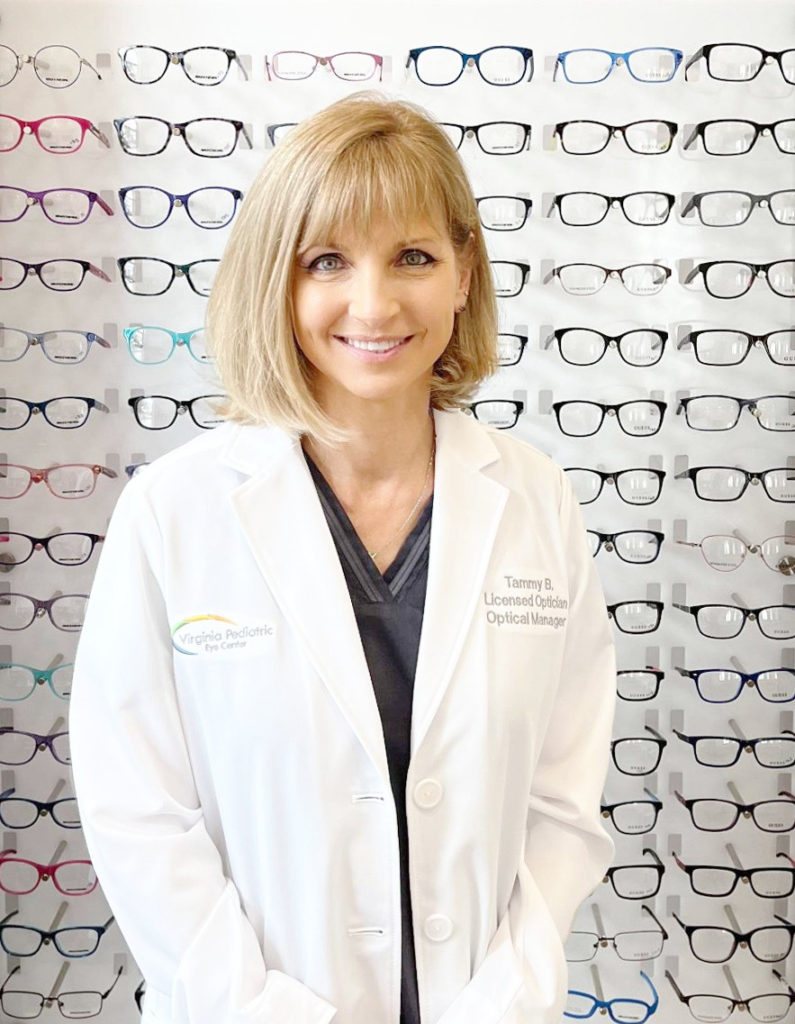 We work with a variety of vision plans that cover the cost of glasses for their members. We accept
We welcome you to call or email us to find out if we work with your vision plan.
Because eyeglass lens orders are highly customized and cannot be canceled once they have been placed with the optical lab, a fee will be assessed in the event of order cancellation of 25% of the original retail cost of prescription lenses.
Frames have a one year warranty, from the time the glasses are available for pickup, that allows one free frame replacement for manufacturer defects such as  temple breakage. The frame warranty does not cover accidental damage like a dog chewing the glasses or children dropping or stepping on glasses. If a second frame is replaced, the cost is 50% of the current selling price. If three or more frames are replaced, the full cost of the frame is charged. 
Our lens warranty is a one year scratch warranty along with one 6-month doctor's prescription change warranty. The lens warranty begins on the date that the glasses are received at Virginia Pediatric Eye Center. If a second lens replacement or second doctor's prescription change is required, the full cost of the lens is charged. 
The frame and lens warranties do not cover loss or theft of the glasses. All material and pieces must be returned at time of pick-up of the replacement glasses. If your child breaks their glasses, please do not discard any pieces or attempt to super glue them back together. Please bring in any breakage to our optical shop for possible repair.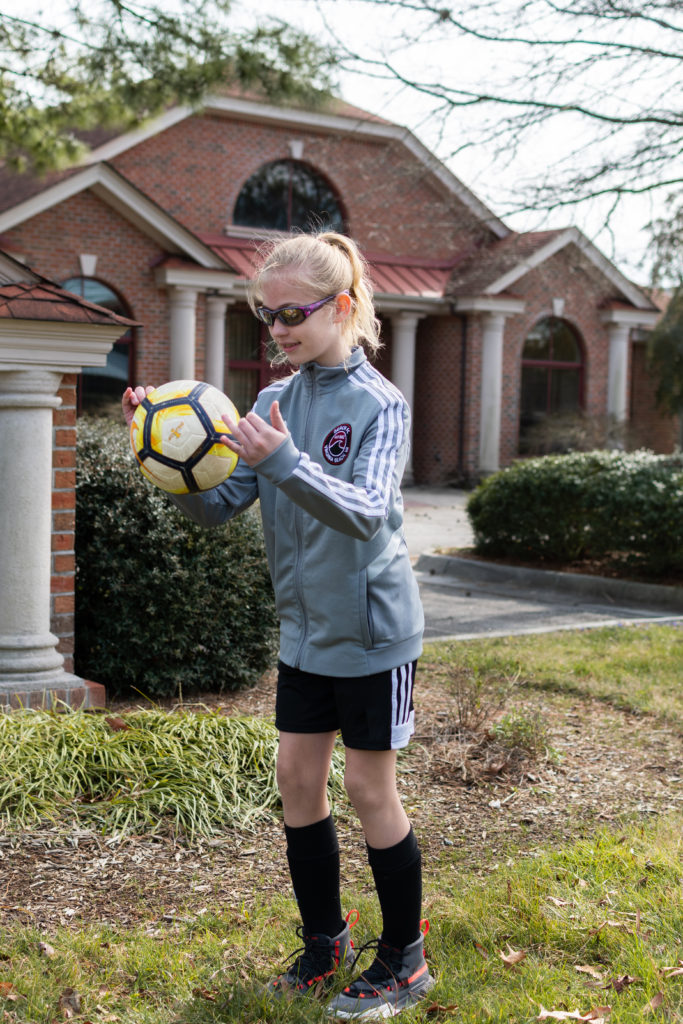 Tammy, Charisse, and Abigail staff our optical shop and provide a wealth of experience.  They specialize in fitting children's frames and know how to achieve a great fit for kids of all ages. Each pair of glasses we sell are custom measured to fit each child. Our opticians enjoy helping children find the perfect pair of glasses and express their personality and style through eyewear.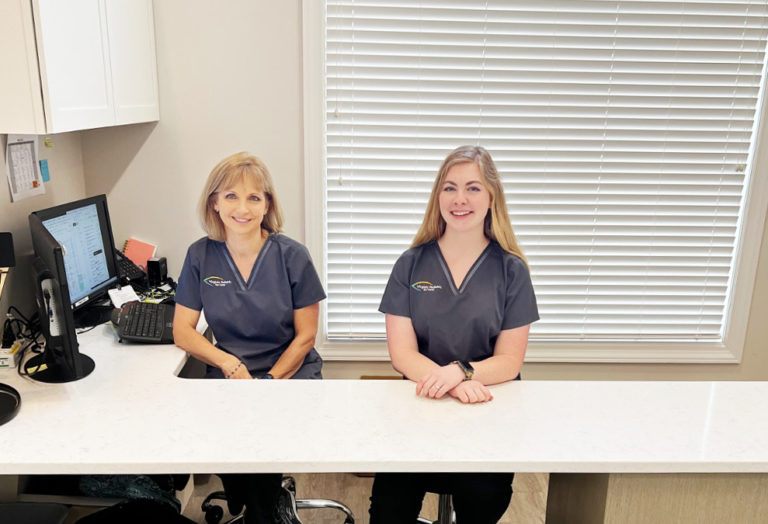 Charmaine is great with my daughter and can always make her laugh. She is very skilled in finding the perfect glasses and fit! Everyone who works there is very patient with children; which is awesome! The new office is beautiful and in a very convenient location. I would definitely recommend Virginia Pediatric Eye Care Center!
They were very friendly right from the moment I walked in. Each nurse and doctor took their time with my daughter and explained what they were doing to help her feel more comfortable. The doctor who fitted my daughter for her glasses took her time she also recommended what she thought would be best for my daughter. She waited while my three year old picked her frames and the color. Overall very pleasurable experience I'll recommend to my friends with children.
When picking out glasses staff was super helpful & knowledgable about what my plan will cover etc. even the checkout staff member was so helpful & friendly. From start to finish this is a wonderful pediatric vision office! I highly recommend it!