Laura Bagdonaite Bejarano, MD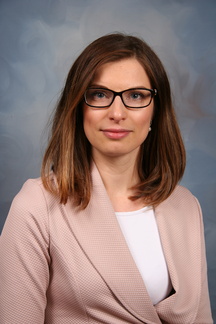 Dr. Laura Bagdonaite Bejarano received her medical degree from the Lithuanian University of Health Sciences, Lithuania. Following completion of an ophthalmology residency, she practiced as a pediatric ophthalmologist at Vilnius University Children's Hospital for six years before pursuing additional specialized training in oculoplastics in the United Kingdom. Following a 2 year fellowship in oculoplastics, she relocated to the United States and completed a fellowship in pediatric ophthalmology and adult strabismus at the University of Minnesota, followed by a pediatric medical retina fellowship at the nationally ranked Boston Children's Hospital in Massachusetts.
She has authored several ophthalmology publications, including publications addressing the topics of orbital tumors and lacrimal intubations as well as management of abnormal tear duct systems. She has participated in international multicenter studies in genetically inherited retinal disorders, with particular interest in congenital stationary night blindness, ocular albinism, nystagmus, and Alagille syndrome.
Dr. Bagdonaite Bejarano is trained in both surgical and non-surgical management of strabismus, double vision, pediatric eyelid disorders, ptosis (drooping eyelids), and congenital or traumatic obstruction/blockage of the tear drainage system. Her special interests include genetic, metabolic syndromes, and inherited retinal disorders.
Dr. Laura sympathizes with parents who have natural concerns, questions and anxiety for their children's vision. She is extremely focused on both patient care and kind reassurance for the parents.  As a physician and a mother, she understands that parents are focused on their children having the best opportunities for visual development and rehabilitation.
In her free time Dr. Laura enjoys being outdoors, skiing, traveling, and spending time with her husband and daughter. She is multilingual and can speak English, Lithuanian, and Russian. In the near future she is planning to learn Spanish as well.