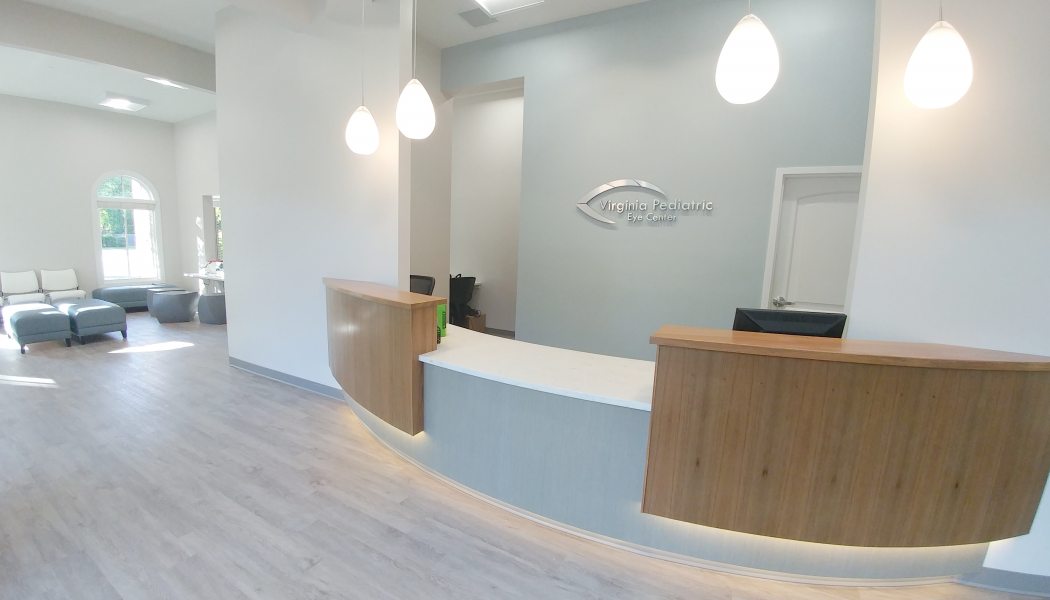 Welcome to Virginia Pediatric Eye Center
We provide comprehensive care for children's vision, from routine eye exams to medical and surgical management of complex problems. We also treat adult eye movement disorders.

Our practice has been providing vision care in Hampton Roads for over 40 years, and our staff includes both pediatric ophthalmologists and pediatric optometrists. Our doctors have cared for thousands of patients, are leaders in advancing research, and are active on the faculty of Eastern Virginia Medical School.

See what to expect at an appointment.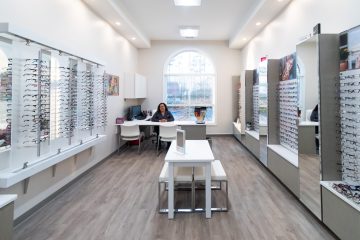 Our optical shop is just for kids! Our licensed optician enjoys helping kids find glasses they love and achieve a perfect fit.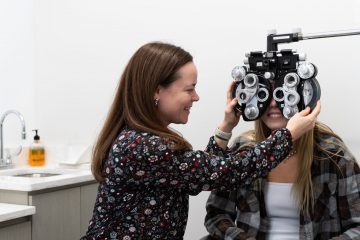 Our practice is fully equipped for examinations, specialized testing, and treatment of pediatric eye conditions.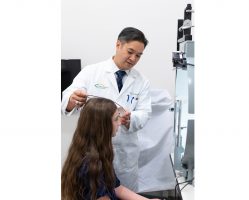 Review research studies and see which clinical trials are currently enrolling patients.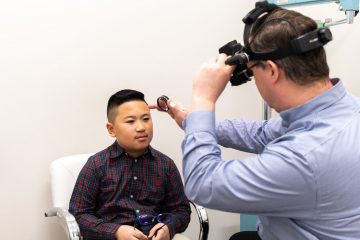 Learn about causes, symptoms, and treatments for some of the eye conditions we frequently manage.
What our patients and families are saying...
They were amazing! I brought my 4 year old and they are so patient and kind. They were extremely thorough and explained everything in detail. They all take their time so you don't just feel like a number. I highly recommend this practice!
I have never been to a doctor like this! Dr. Crouch is the absolute best, he is so knowledgeable and always specifically meets the need of your child. He explains his plan to correct any and all vision issues and answers any questions you have. His staff is very respectful, kind, and patient. Every person has a great attitude and they are always smiling. On top of all this his office is state of the art and new. We were blown away by his expertise and my child left happy. He has a reputation for being one of the best children's eye specialists around, it's definitely true!
Dr Crouch and his staff are amazing! They have been taking great care of my daughter since the week she was born. Dr Crouch is highly skilled and I trust his expertise and experience when it comes to my daughter's eyes and vision issues. Charmaine is great with my daughter and can always make her laugh. She is very skilled in finding the perfect glasses and fit! Everyone who works there is very patient with children; which is awesome! The new office is beautiful and in a very convenient location. I would definitely recommend Virginia Pediatric Eye Care Center!
Virginia Pediatric Eye Care has a lovely clean and inviting environment where children and parents feel comfortable and well cared for. The doctors, nurses, technicians, and staff were kind, knowledgeable, and were very much child/patient focused. We came in for an urgent need as new patients, they got us in and quickly taken care of. I was surprised to receive a follow up call to make sure we had everything we needed to resolve our child's medical issues. They get an A+ all around!
Dr. Kun was absolutely fabulous. The staff were polite and courteous. My son loved them and trusted them which for a 3yo on the spectrum that means everything. I would definitely recommend this practice to everyone.
Dr. Martinson is fantastic. Both of my kids love going to see her. Our appointments always go great.