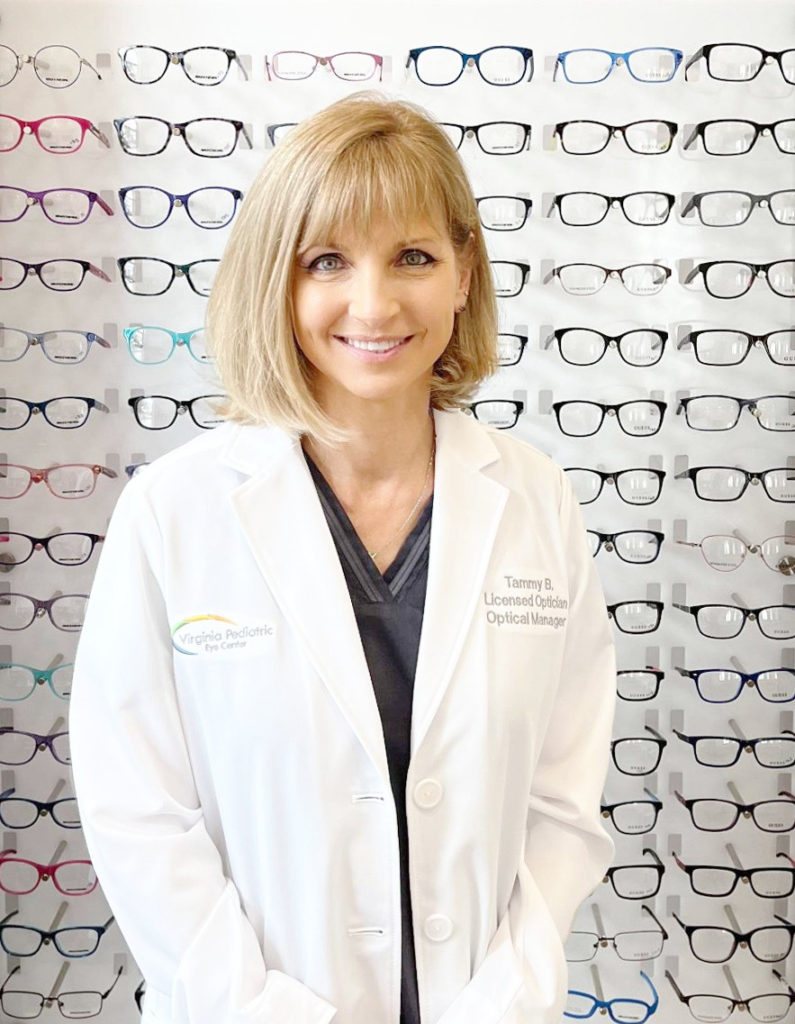 A native to Ohio and a member of a military family, Tammy has experienced many moves and transfers over the years. Earning her Optician's license in the state of Ohio, she quickly became familiar with Ophthalmology and Optometry practices with those military moves.  Having been associated with primarily private practices, Tammy appreciates the amenities of smaller practices and all they have to offer patients and associates.
Moving to the Tidewater area in 2000, Tammy sat before the Virginia Board of Opticianry in 2001, thus adding Virginia to her licensing.
A resident of North Carolina, she enjoys the best of both worlds; living in a relaxed community while serving the growing region of Virginia Beach, Norfolk, and Chesapeake.
We are so pleased to have Tammy on our team!